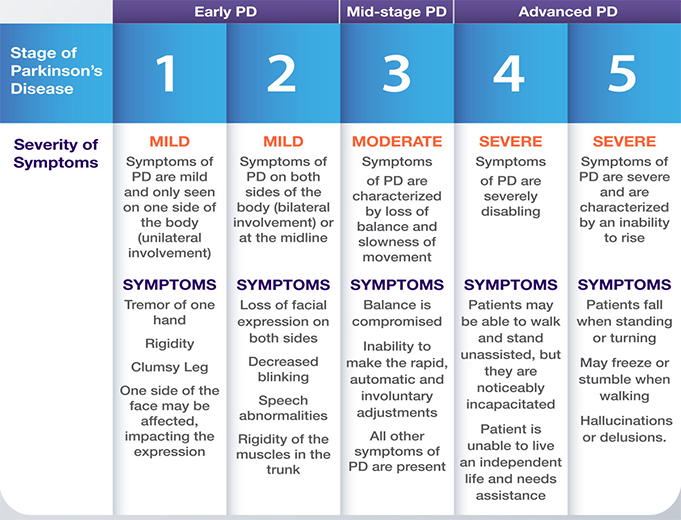 Parkinson Disease
Parkinson's disease (PD) is a neurodegenerative disorder that affects predominately dopamine-producing ("dopaminergic") neurons in a specific area of the brain called substantia nigra. Symptoms generally develop slowly over years.
Symptoms may include uncontrollable shaking or tremors, lack of coordination, difficulty speaking. These may worsen as the disease progresses
Using the Hoehn and Yahr scale to measure the severity of the disease; it can be categorized into five stages.