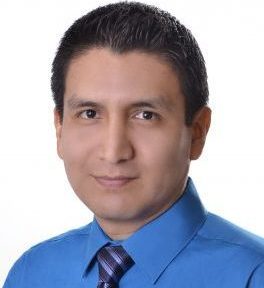 Dr. Martin Osorio-Flores
Dr. Martin Osorio-Flores, born in Lima, Peru, is a Board-Certified Neurologist.
He went to Medical School at the Greater National University of San Marcos and graduated as the valedictorian of his class in 2004. He completed his Internship at Mercy Fitzgerald Hospital in Darby, and his Neurology Residency at Hahnemann/Drexel University Hospital in Philadelphia, Pennsylvania, in 2012.
He practiced as a Neurohospitalist at Baptist Medical Center in Jackson, Mississippi for 5 years and then moved to California and joined The Neurology Group in 2017.
Dr. Osorio-Flores is also an Assistant Clinical Professor at Western University of Health Sciences. He is currently the Stroke and Neurosciences Director at San Antonio Regional Hospital in Upland, where he devotes his time to help patients admitted with acute or critical neurological conditions. His main clinical interests are the diagnosis and acute management of stroke and seizures.