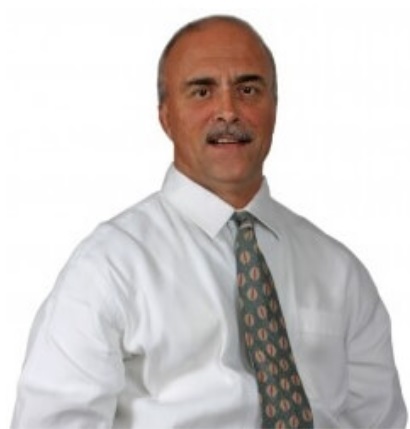 Dr. Ronald Bailey
Ronald O. Bailey, M.D. completed his medical training at the University of Michigan Medical School, Ann Arbor, Michigan, the Albert Einstein College of Medicine, Bronx, New York, and the Johns Hopkins Hospital, Baltimore, Maryland. He completed an externship in Neurology, Neurosurgery, and Psychiatry at the King's College Hospital, University of London, London, England (C.D. Marsden) with emphasis on Parkinson's Disease and abnormal movement disorders. He completed his neurology residency at the University of Michigan Medical Center (R. DeJong/ S. Gilman). Postdoctoral fellowships included: Fellowship in Neurology (G. McCann) with emphasis on neuroimmunology and multiple sclerosis at the Johns Hopkins Hospital and Fellowship in Neuromuscular Disease (D. Drachman) with emphasis on pathology of muscle and nerve, and neurophysiology. Following completion of his studies at Johns Hopkins, Dr. Bailey became an Assistant Professor of Neurology at the Albany Medical College of Union University, Albany, New York, where he taught medical school for six years. Here he was also Director of the Muscular Dystrophy Clinic at the medical college.
Dr. Bailey is a Veteran of the Desert Storm conflict having served tours with the Marines and Navy and served as Battalion Surgeon with a Marine contingent (06).
He moved to Southern California in 1987 and was a member of the Riverside Medical Clinic for 29 years before electing to associate with the Pomona Neurology Group serving the neurology needs at multiple sites throughout Southern California. While in Riverside he directed the RMC MS Center, a center that was award the highest of honor of being elected as a member of the CMSC (Consortium of Multiple Sclerosis Center), one of the highest international organizations emphasizing research and treatment of MS.
Dr. Bailey has authored multiple (greater than 40) peer reviewed manuscripts in national and international journals dealing with neuromuscular disease and multiple sclerosis. His interest in neuroimmunology has prompted him to continue to publish even in the private sector. He is an active member of the Multiple Sclerosis and Critical Care Sections of the American Academy of Neurology, Consortium of Multiple Sclerosis Centers, American Committee on Treatment and Research in MS, and the California Medical Association. Dr. Bailey is a Diplomate of the American Academy of Neurology and Psychiatry (N) and is Board Certified. He is a Fellow of the Stroke Council, American Heart Association.
Dr. Bailey is specially trained in neurophysiology and offers expertise in all aspects of neurophysiology: EEG, Evoked Potential testing, and Electromyography and Nerve Conduction testing. His practice is open to all
facets of neurology including: headache (including use of Botox for migraine), abnormal movement disorders, stroke, seizures, all forms of dementia with special emphasis on muscle and nerve disorders and multiple sclerosis. He has had grant research in MS, ALS, and neuromuscular disease.
He has scored repeatedly as a top neurologist in the Inland Empire since 1987.
Education:
University of Michigan Medical School, Ann Arbor, Michigan,
Albert Einstein College of Medicine, Bronx, New York,
Johns Hopkins Hospital, Baltimore, Maryland
King's College Hospital, University of London, London, England
Speciality:
Neurophysiology, EEG, Evoked Potential testing, and Electromyography and Nerve Conduction testing
Experience:
More than 30 years
Peer Reviewed Manuscripts